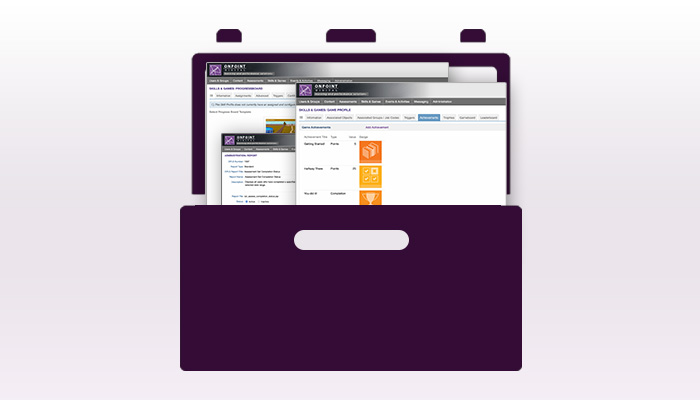 We often refer to the OnPoint LMS system as a "toolbox" because of its robust set of "tools" capable of solving most any learning challenge you face. But with all these options, it can be tricky to know which feature to use and when. Because there are often multiple ways to accomplish something, knowing when to engage our team to discuss your options or get help can be a big key to your success.
Are you getting ready to launch a big project and need to make sure your plan of attack is solid? Are you about to spend significant hours setting up something new that you haven't done in the system in a while? Do you need to provide specific reporting detail for your executive team and you don't have much time? These are just a few examples of when it would pay to spend at least 15-30 minutes with OnPoint to review your plan or task and let us assist you in making sure you are heading down the recommended path or leveraging the ideal tool.
Perhaps there is an easier way to do what you were planning, or we've added something new that would save you time that you weren't aware of. We might think of a different approach altogether that could help automate the actions you were considering doing manually, whether they be in the setup stage or something to reduce the effort down the road. Have you thought of what you need to engage the user when the project is launched (e.g., progress boards, forums, triggered reminders, equivalencies, badges, surveys, certificates)? Do you have all your custom fields populated with any specifics so that your reports will have the data you need post-launch? A successful launch can be all in the details during setup, and you might benefit from talking through your plan ahead of time with our team.
We recently spoke to one of our customer administrators who mentioned they had spent an entire day merging reporting data for two unique groups that took the same curriculum. She didn't realize she could multi-select groups in the report filter, which would have saved her most of her day's effort. Whether you are launching a big project or just having a problem with something you feel should be simpler to achieve, OnPoint's engagement managers and technical support teams are here to help you -- even if it's just to confirm that you've grabbed the right "tool" from the "toolbox" and are ready to go.